I
If you're hosting Thanksgiving this year and already hanging your head in despair, fear not. The Huffington Post have come to the rescue with The Ultimate Thanksgiving Planner that'll take the heat out of the kitchen and make sure nothing is forgotten come the big day.
Negotiating a Thanksgiving menu can feel overwhelming for the inexperienced or first time host. But sufficient preparation and advance planning help dissolve any fears and the juggling act of managing an extensive list of Thanksgiving favourites. Most Thanksgiving dishes are relatively simple and can be prepped a day, if not days before.
Take a look and find out when you should brine your turkey, make your pie crusts and think about your sides. You can get cracking on the big stuff up to a week before the event itself leaving you freer on the day to devote to cooking the turkey and last minute sides.
Happy Thanksgiving.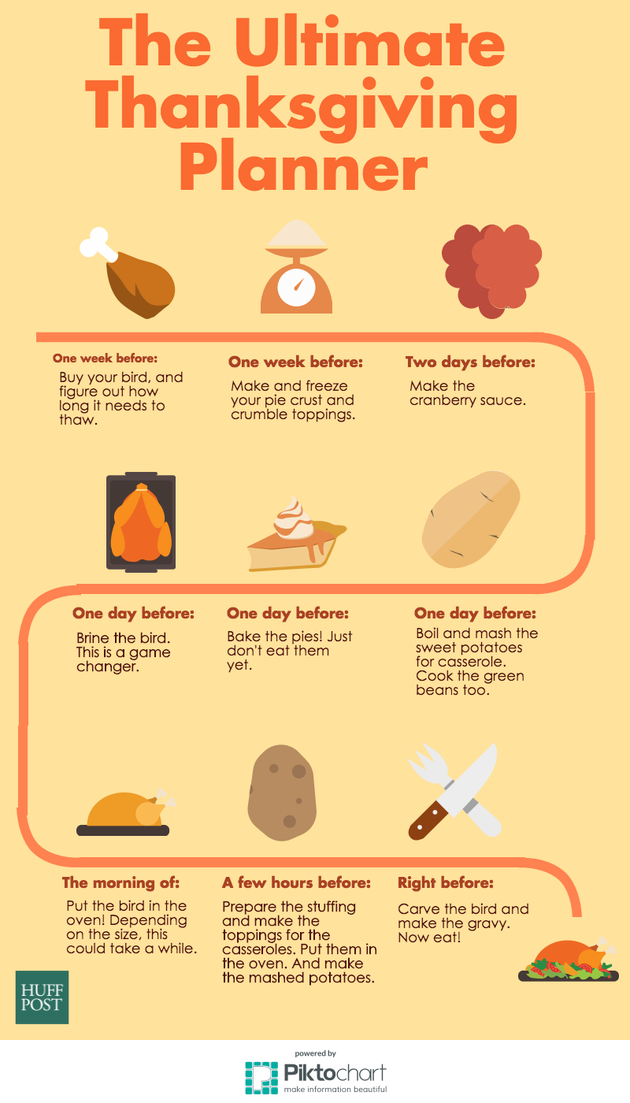 Looking for some Thanksgiving recipes? Check out our recipe site for inspiration.
Follow Fine Dining Lovers Also on Facebook